Willow Grove Inn. Woodhead Road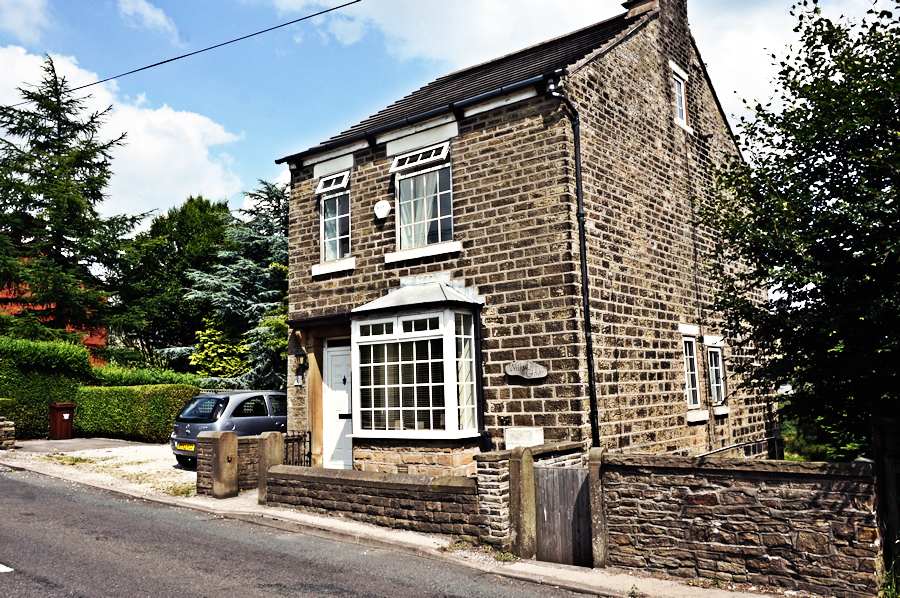 Over one hundred and fifty years ago this was a beerhouse kept by Thomas Hadfield. In the 1841 Census he was described as a beerhouse keeper aged 52 with wife Ellen aged 49. Thomas died in 1850 but his widow Ellen carried on for a few years as in the 1855 Post Office Directory she was listed as a beer retailer but in the 1861 Census she was described as a retired publican.
A story is related concerning the Willow Grove, it no doubt has been added to over the years. It tells the tale of one "Jam o' Jonathans" who suffered from an acute thirst and visited many of the local hostelries finishing up at the Willow Grove for a pint to help him on his way to Padfield.
His real name was James Wood the son of Jonathan Wood and was described as a property owner and infidel when he died in July 1850 aged 78. On the day of his funeral he ordered that his mourners were to have as much drink as they wanted.
The funeral procession was to stop at Mrs. Ellen Hadfield's, the Willow Grove Inn, the coffin lid was to be taken off and the corpse was to have as much ale as the body would hold. A tun dish was obtained, placed in his mouth and ale poured down.
The mourners eventually arrived at the church but were so intoxicated and quarrelsome that the Rev. Manson refused to inter the corpse owing to the mourner's lack of reverence. The corpse was left in the church overnight and buried next day but no mourners attended.
The Willow Grove still exists today as a private house of the same name.