Commercial Hotel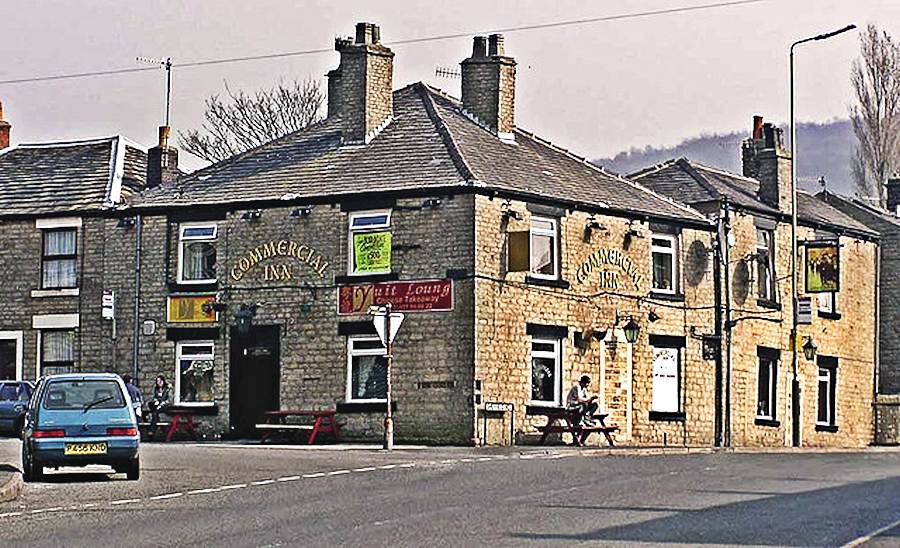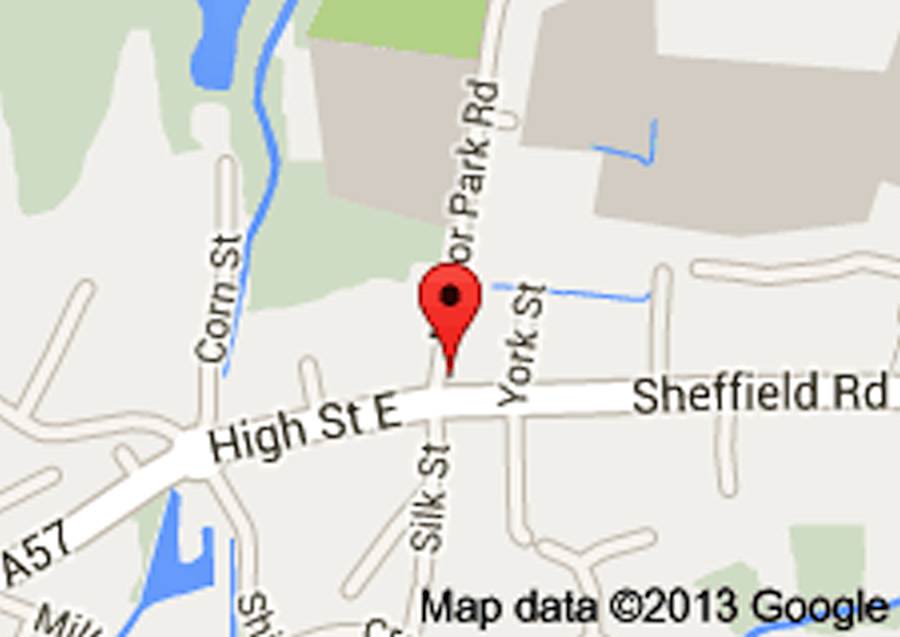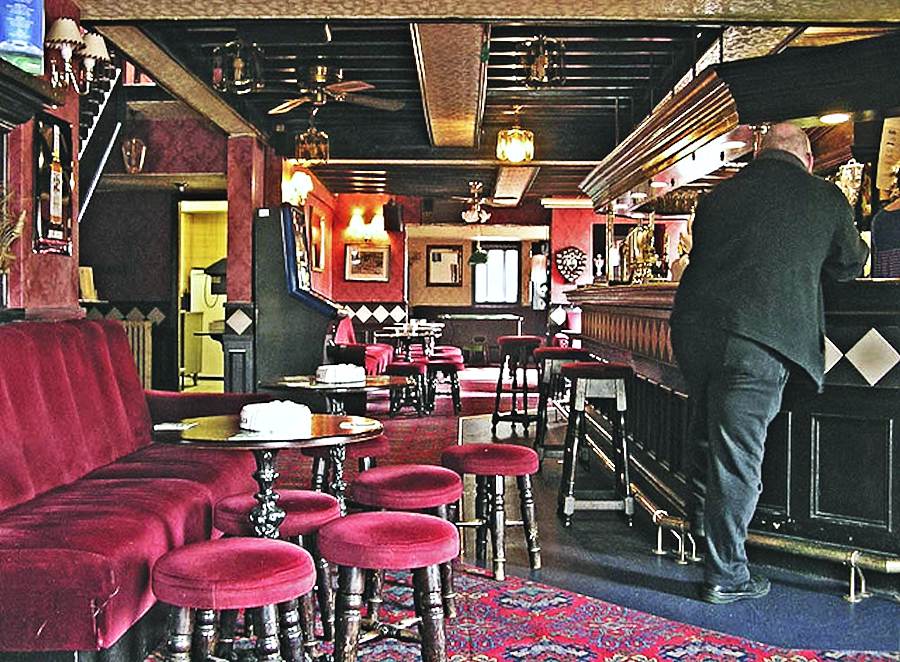 In 1828 Martha Aveson a widow of Cowbrook was granted a 99year lease to build on land called the Cowbrook Meadow. Eleven years later in 1839 after two unsuccessful attempts James Collier a beer retailer was granted an alehouse licence for premises situated at the "Junction of the Roads" (Hall Street and Cowbrook Lane), now owned by Benjamin Oates. At sometime it has been rebuilt.
Two years later in the 1841 Census Collier was described as aged 50 with a wife Sarah, daughter Lydia and son William. In 1849 James died and his daughter Lydia became licensee, two years later in the 1851 Census William was described as a brewer at home. In 1860 when William died its address was given as the "Turn o' Lane" an area still referred to by the older generation as "The Turn".
In the 1861 Census Lydia was described as an unmarried innkeeper aged 35 with another brother James as brewer. In 1865 he was manager for his sister Lydia remaining until 1870, two years later when Thomas Hayes was the licensee and also a shoemaker the pub was bought by Thomas Chesters of Smedley Ould Lane, Manchester, whose brewery at this time was in Ardwick.
In 1897 a Music and Singing Licence was obtained followed a year later by Music and Dancing.
Mention should be made of Joseph Russell, Leonard Warner, James and Dudley Kenyon who between them spanned sixty two years, to be followed by Alf Douglass who after six years at the Wheatsheaf came and spent sixteen years at the Commercial from 1966 to 1982. The pub originally had two entrances but the bar now covers the Sheffield Road entrance and the houseplace next door has been converted into the poolroom.
Chesters were taken over by Threlfalls in 1961 to form Threlfalls Chesters and are now part of the Whitbread Group.
Landlords
James Collier 1837-1849 John Still 1896-1904
Lydia Collier 1849-1865 Joseph Russell 1904-1922
James Collier 1865-1870 Leonard Warner 1922-1939
Thomas Hayes 1870-1881 James Kenyon 1939-1949
Thomas Leaver 1881-1883 Dudley K. Kenyon 1949-1966
William Onne 1883-1886 Kathleen Kenyon 1966
John Higginbottom 1886-1888 Alfred Douglass 1966-1982
Edward Slater 1888-1890 Jennifer A. Molloy 1982-1985
Robert Hulme 1890 James R. Davidson 1985-1986
John Bradbury 1890 Gillian Wilde 1986
Thomas Slater 1890-1891 Martin E. Allison 1986-1988
Charles Shelmerdine 1891-1894 Brian Greenwood 1988-1995
William Collier 1894-1896 Malcolm Mohan 1995-
COMMERCIAL HOTEL
137 Manor Park Road, Glossop, Derbyshire SK13 7SH .......Phone 01457 864569