Howard Arms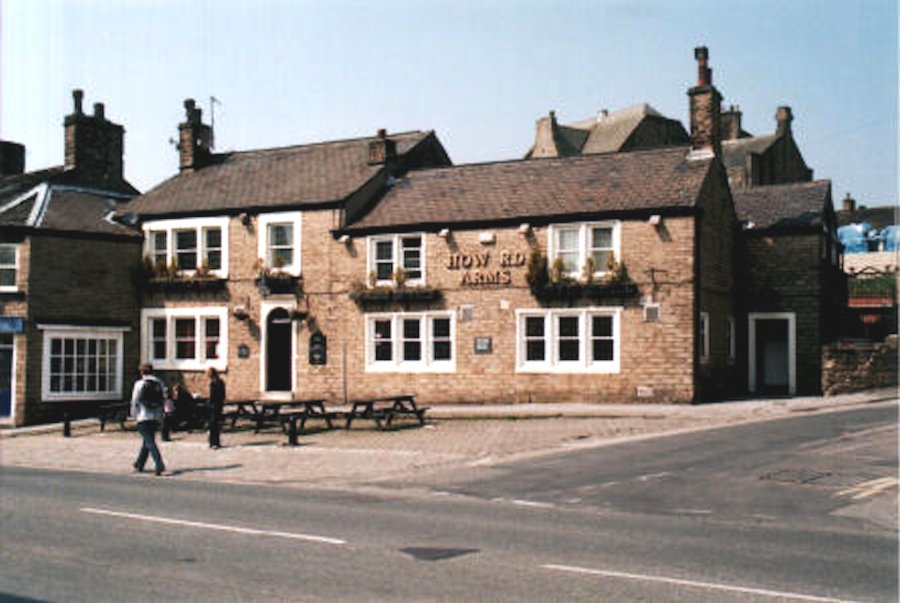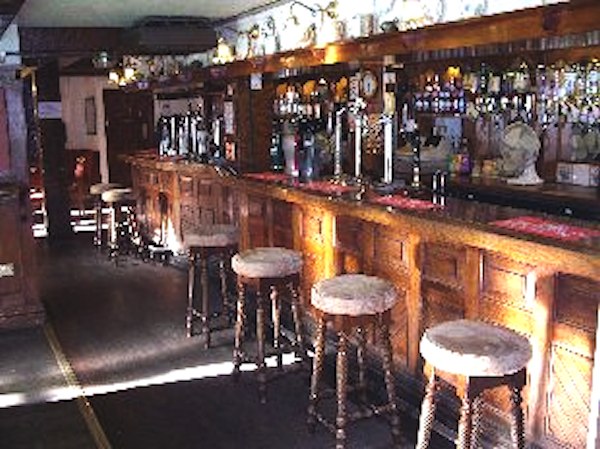 John Wagstaffe signed his first alehouse recognizance in 1799 and a year later obtained a 99year lease at 17s.0d. per year to build on a close called the Meadow lying at Bridge End, bounded on the east by the Chapel-en-le-Frith to Enterclough Bridge Turnpike Road (Ellison Street), on the west by land and outbuildings in the tenure of John Wagstaffe and on the south by the Marple Bridge to Glossop Turnpike Road (High Street East) of which he was a shareholder. An ideal spot for a pub with more to come as on 4th June 1818 the Trustees of the Sheffield to Glossop Turnpike Road over the Snake held their first meeting mere. The chairman was Philip Hancock, licaauici Michacl Ellison and surveyor William Fairbanks.
Four years later a special dinner was served to sixty persons who had been connected with the construction of the new road. This also coincided with the first mail coach from Sheffield to Manchester passing through whose proprietor was John Lambert of the Tontine Inn, Sheffield. The Howard Arms had stables at this time for changes of horses, they were on Ellison Street where the probation offices and solicitors offices are now.
In Pigot's 1922 Derbyshire directory the Howard Arms was described as a comfortable and respectable Inn.
John Wagstaffe Senr. who took out the original licence passed it on to his son John Wagstaffe Jnr. at some stage. But he didn't transfer the ownership as when John Jnr. died in 1837 his widow Maria despite being left the pub in his will had to move out and went as the licensee of the Norfolk Arms. Mary a daughter-in-law of John Wagstaffe Senr. took over until 1839 when his grandson Samuel Wagstaffe became licensee. In the 1851
Census he was described as aged 35 a licenced victualler with his wife Lavinia, four children and two servants. Six years later they moved down to the Viaduct Inn with one of his brothers Thomas Wagstaffe becoming licensee.
A popular time for the pubs was the September Wakes when most pubs put on a series of events to attract the punters. The Howard Arms and Bowling Green Inn as it was called in 1859 (the bowling green was at the rear) was no exception, there was bowling on the Monday for a copper kettle, on Tuesday for two fat ducks, on Wednesday for a new hat. The entrance fee was 6d. there was also a dancing and waltzing ground plus a shooting gallery.
Also engaged for the week were Heathcote & Stewart violin and harp players from Sheffield. At Christmas the same year the Order of Druids held their Tea Party and Ball (a popular event). A year later Thomas left and later became landlord of the Windsor Castle Hotel, Salford with his brother-in-law James Beeley taking over.
During this time ownership passed in 1845 by deed of gift from John Senr. to his son James who although owner never became licensee. On the death of James Wagstaffe in 1872 ownership passed to the trustees of his will who sold it in 1886 to Gartside's Brewery. Nanny Beeley who had taken over after the death of her husband James in 1885 remained until 1892 when the Wagstaffe era at the Howard Arms ended.
In March 1879 the Annual Meeting of the Conservative Club was held at the Howard Arms with Samuel Wood to be President.
In October 1904 when John Hudson was licensee Long Service Medals were presented to the Glossop Volunteer Corp followed by a Smoking Concert. Hudson was also treasurer of the Court William Henry Order of Foresters whose 500 members held meetings there in 1906. In 1934 the Howard Arms had renewal of its licence refused and referred for compensation, however its appeal against closure was successful and its licence renewed.