Please visite the Bulls Head Website for further information
I have taken a typical review from Tripadviser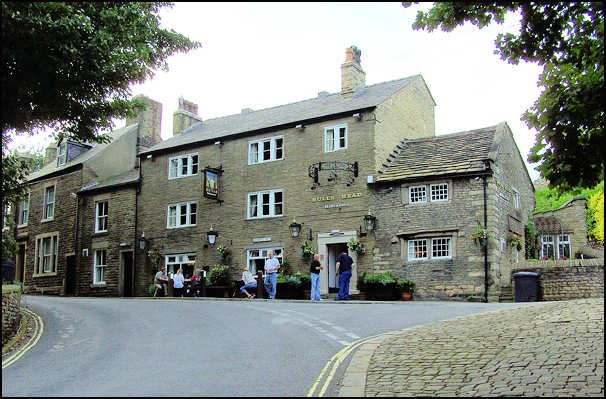 We were helping move our daughter and grandaughter up to Glossop from Birmingham and needed somewhere to stay overnight. We chose The Bulls Head and very pleased we did so - we have found a regular bolt hole for when we come up to visit! The pub itself seems typical for walkers - all flagstones and no frills - with a wealth of history. It's in the old part of Glossop and it was so pretty - especially in the snow!
The pub overlooks the churchyard and there was a lovely view from our front room window. The room was fresh and new, clean and tastefully decorated. We had only one problem and that was the contrast of lovely warmth in the bedroom but the bathroom was freezing. We had to keep the door open to warm it up as we couldn't find the switch for the heated towel rail (we did in the morning!). The bed was very comfortable and we had a great night's sleep after our long drive in the blizzard.
First class cooked breakfast in the breakfast room on the same floor - above the pub area. I loved this room in the 'shabby chic' style. The owners had done a first class job on the b&b addition.
When it came to pay we asked about the recyling site as we had a ton of empty boxes and packaging to get rid of from our daughter's move. The lady owner took it all from us to save us another journey. We were so grateful and thought this was such first class service - it really helped us.
Obviously we will be travelling back to Glossop quite often now and have no need to look for anywhere to stay - we will come straight back to The Bulls Head.