Fortunately the combined efforts of the villagers, councillors, residents association and parents where finally rewarded and the school remains open to this day.
Old Glossop Residents Association
A peaceful demonstration at All Saints School is planned for Wed.22nd May from 7pm onwards,
When the governors of the school are holding a closed meeting (i.e., no parents, no press or no representative of any other interested bodies will be made welcome) with the Church's Commissioner a certain Robert Hobson to discus the proposed closure.
This demonstration is intended to ensure a very strong message is sent back to the Bishop of Nottingham about the feelings of the staff, pupils, teachers, parents and other interesting parties about his unilateral decision to shut down All Saints.
It will also act as catalyst to bring the schools supporters together with the battle hardened residents of Old Glossop.
Mistakes have been made in the past but if this is well supported then the Bishop may start to get the message that he has a fight on his hands
I will ensure that the local press will be on hand to record the protest and if enough protesters are willing to attend I will try and get TV coverage as well.
I would therefore ask you to contact me on 01457864633 so I can estimate on attendance numbers.
Yours
Ivan Bell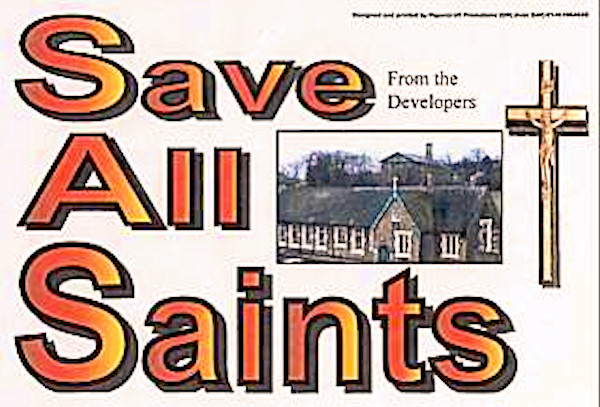 ...