Talbot Inn, Manor Park Road.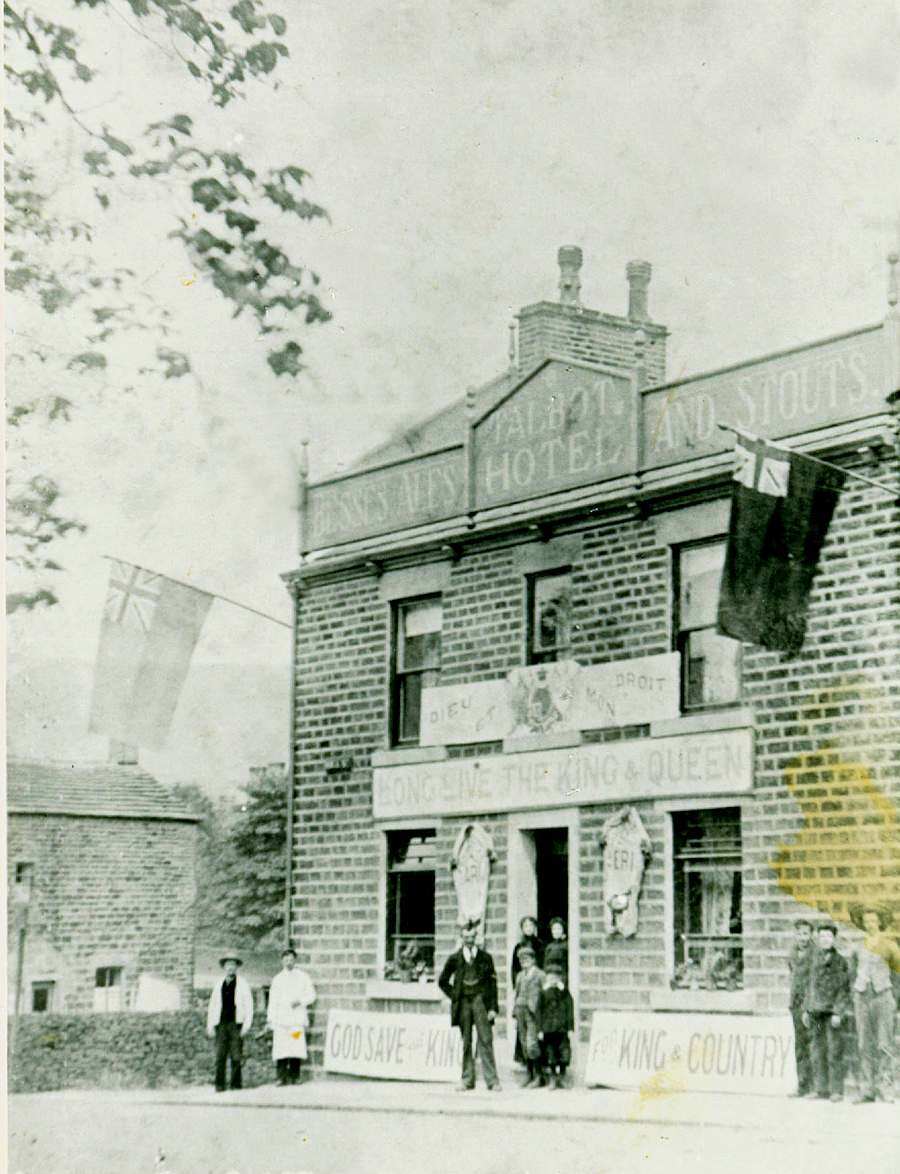 Nathan Derwent was probably already a beer retailer when he unsuccessfully applied for an alehouse licence in 1839.
Following many other unsuccessful applications he was finally granted a licence in 1853.
In the 1841 census it was called Bridge House with Nathan described as a beer seller aged 50 with a wife Mary and son Thomas.
Ten years later in the 1851 census it was called The Bridge Inn and Nathan was described as a beer seller and farmer of five acres of land in grass, He was now 67 with his wife and one servant.
By the 1861 census it had changed its name to the Talbot Arms, The Talbot was an extinct breed of dog favoured by packhorse men and also represented the Earls of Shrewsbury. No doubt Nathan adopted this heraldic sign to show his loyalty to his neighbor Lord Howard.
Nathan was now a licensed victualler and remained licensee until his death in 1870 when Luke Derwent became licensee and owner. Although he was only licensee for one year he remained the owner until 1896 when it was bought by the Stamford Brewery Company of Ashton-under-Lyne,
they later merged with the Lee Home Brewery Company of Oldham and the Whitfield Brewery Company of Besses o' the Barn, to form Whitfield Breweries Ltd.
They were compulsory wound up in 1905 and their interests taken over by John Willy Lees of Greengate Brewery.
In 1907 when James Waterhouse was the licensee the pub was called Talbot Hotel. He advertised as Premier Caterer and Decorator, Garden Parties etc. catered for, tents and large marquees at shortest notice
In 1909 when Solomon Page was licensee it was referred for Compensation, renewal was refused and its licence expired on 29th December 1909. J. W. Less remained owners until 1947 when it was sold to Mrs.. Hopwood the then proprietor of Old Glossop Post Office.
When the last post office managers Mr and Mrs ............retired it was closed down and sold on to become a bed and breakfast.
It is now a private residence.