Hare and Hounds, Manor Park Road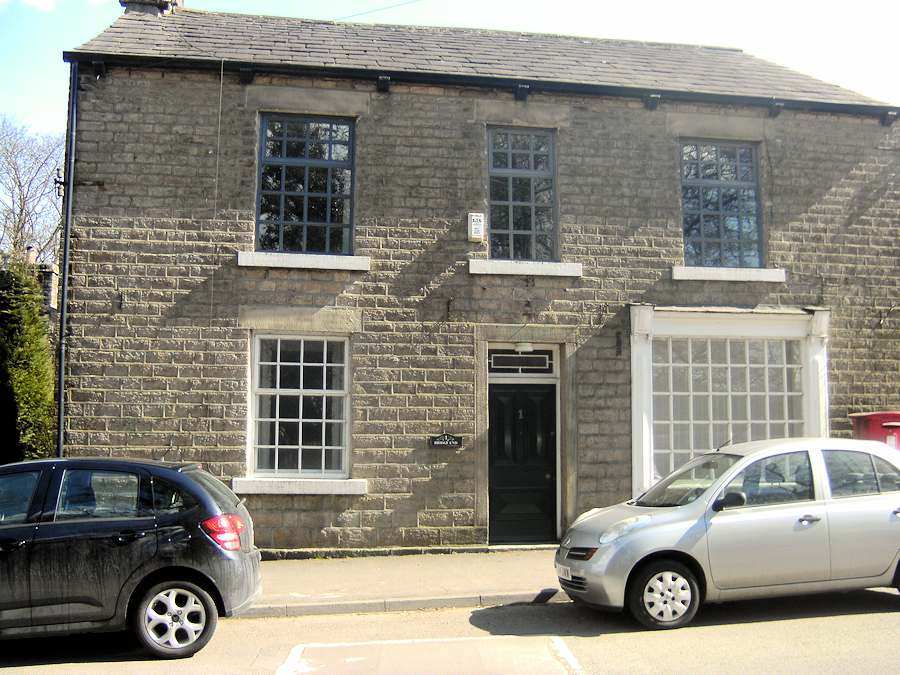 In 1826 Joseph Hadfield took out his first alehouse recognizance and a 99 year lease in 1838. for a part of the Meadow or Rye Croft. A Money club was opened there in June 1831. In 1841 Census he was described as an innkeeper aged 40 with a son Charles aged 15 plus three servants. He remained licensee until 1843 when John Higginbottom took over followed three years later by Thomas Higginbottom.
In 1848 Charles Hadfield now 23 years old returned as licensee, in the 1851 Census he was described as a publican and farmer of 17 acres of land in grass, he had a wife Betty and two sons. In an 1863 Pigot Directory he was also described as a veterinary surgeon. Although he ceased to be licensee shortly after this he remained owner until his death in 1876.
A year later his Excitor sold it to George Woodcock. In December he was host to the annual Tea Party of the Prince Regent Lodge of Oddfelloows which "was held in the large club room seasonably decorated for the occasion and fifty people sat down to an excellent sandwich tea"
In 1899 it was bought by Groves & Whitnall of Regent Road Brewery, Salford complete with stables, shippons, piggeries and other outbuildings.
They were the owners in 1927 when it was referred for Compensation. The licence expired on the 28 th December 1927, the brewery received £735 in compensation and the licence William Henry Bebbington £175.
The pub still stands today and although it had been divided into two houses it still has its original cellar.